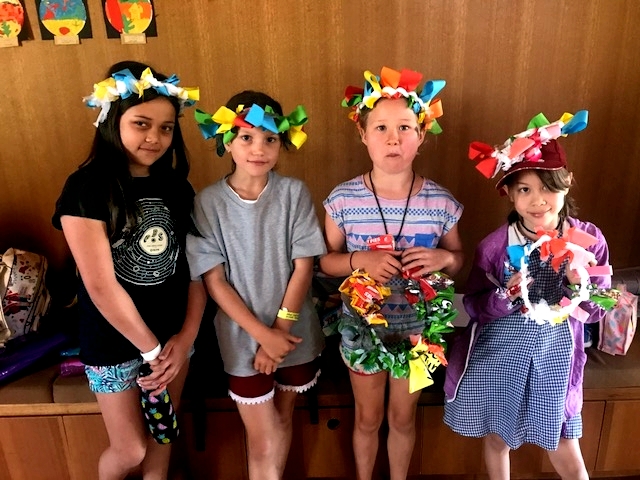 Fitzroy Community School
597 Brunswick Street, North Fitzroy
Victoria, Australia 3068
phone: (03) 9489 2356
fax: (03) 9482 7699
email: info@fcs.vic.edu.au
Things Our Kids Do
A few of the things our pupils are up to.

A selection of the kids' work

Stories
Read Violet and Rosie's holiday "Pioneers" by Clay


Film and Video Productions
2015 Reds' Movie, "The Missing Man"
2012 Greens' Movie, "Too Many Apples"
2012 Year 3 Movie, "Camping In Peace"
2012 Tinies' Movie, "Bears Go To School"
2012 Year Six Boys Rap, "Johnny Vs The Ghost"
2012 Biggies' Movie, "Random Awesomeness"
2012 Blues' Movie, "Attack Of The Hungry Pizza"
2012 Reds' Movie, "Attack Of The Wild Witch And The Snugglies Revenge"


School Plays
2019 - A Christmas Carol (Normanby Av)
2018 - Aliens Of North Fitzroy (Brunswick St)
2017 - Mary Poppins (Brunswick St)
2017 - Joseph and His Amazing Technicolour Dreamcoat (Normanby Av)
2016 - The Lion King (Brunswick St)
2016 - The Arlington Dance Eisteddfod (Normanby Av)
2015 - Oliver (Brunswick St)
2015 - The Wizard Of Oz (Normanby Av)
2014 - Shazam
2013 - A Storm In A Tea Cup
2012 - The Wizard Of Oz
2011 - Mary Poppins
2010 - Joseph and the Amazing Technicolour Dreamcoat
2009 - A Christmas Carol
2007 - The Vampires Of Fitzroy Community School




Organic School Gardens grant from Bendigo Bank
Organic School Gardens website FCS kids building the garden at Thornbury.

Direct link to a youtube video about the programme.
Nursing Home Visits
Fitzroy Community School Students visiting the Good Shepherd Nursing Home.