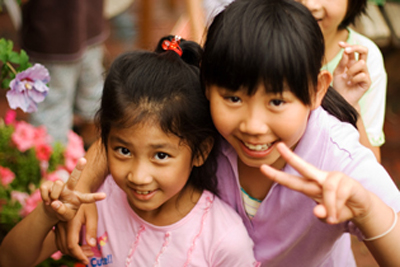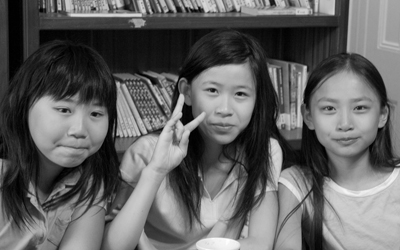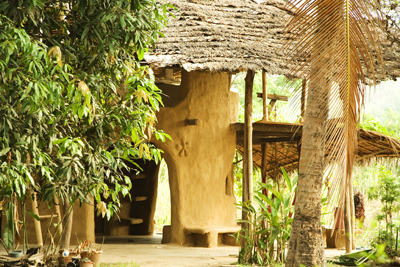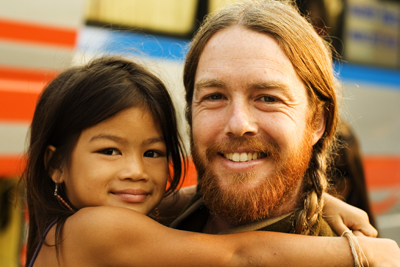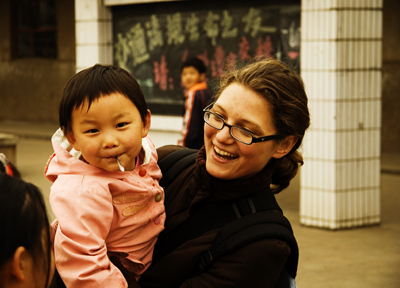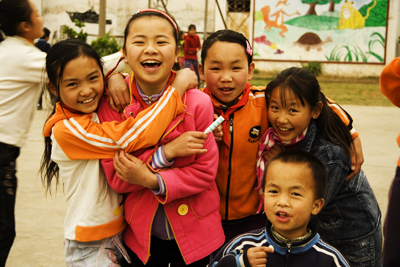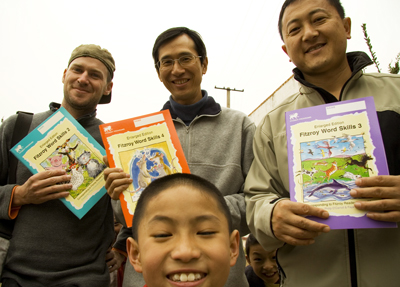 Fitzroy Community School
597 Brunswick Street, North Fitzroy
Victoria, Australia 3068
phone: (03) 9489 2356
fax: (03) 9482 7699
email:

International Connections
This page documents connections that FCS has made over the years, schools that have been inspired by our school's example, and schools and projects we support.



The Lord is my Strength Neighborhood House, Ouagadougou

The school fetes (in 2013 and again in 2014) support Flora's NGO in Burkina Faso.

Flora (born and bred in Ouagadougou) writes that she created her neighborhood house simply as she was unable to do everything alone, and that she had friends and associates who shared her vision – people of good will!

The objectives of The Lord is my Strength are:
- to help children in their holistic development,
- to support widows, orphans and the disabled
- to support sick children in the paediatric hospital, through paying for their care, and through regular visits, where small practical necessities are provided (soap and fruit to name a couple) and the children's spirits are kept up, and small joys shared, through prayer and singing
- to sponsor children for school.

Flora was Tim's neighbor when he visited his friend Justin in Burkina Faso.


Tokyo Community School
This school was started in the style of Fitzroy Community School after a chance meeting in Tokyo, where two of our staff members were teaching English on a break from Australia. This chance meeting led to a friendship, and a great curiosity about FCS. Kazu, the to be founder of TokyoCS initiated a visit to Melbourne, where he and his family were hosted by our school for two weeks. At this time he expressed a desire to return to Japan and start his own school, as a Tokyo cousin of FCS. We were delighted when 8 months later he emailed to say that his school of 7 students was up and running, and that he would be honoured if we could be sister schools, something we happily agreed to. We were also given an open invitation to visit at this time, which Philip the founder of FCS followed up a few months later, where he met the staff and students of this then very young school.

Since these early contacts, and ongoing connection has grown. Kazu and his son have returned for a second visit, and are planning a third visit in 2007. Kazu also generously hosted one of our staff members for a few days, and has sent a young teacher, Emma to our school for a two week visit, as part of her training as a member of his team. We hope that over the coming years, this connection and friendship, as well as TokyoCS which has doubled in size in the first two years, to 14, continue to grow.



The Whispering Seed
The Whispering Seed is a village-based sustainable living and learning center and home for children who have been orphaned, abused and neglected along the Thai-Burmese border.

The children's home at The Whispering Seed provides a loving home, education, healthcare and many other opportunities for refugee children and other ethnic minority children who have been orphaned or are living in vulnerable situations in the Thailand-Burma border region.

In June 2006 Catherine and Faye attended IDEC - International Democratic Education Conference, hosted by a Sydney community school Kinma where they met Jim and Nao, the founders of The Whispering Seed. Jim and Nao inspired them with their dedication, their open hearts and their achievements, having literally build a school out of the mud for the poor and homeless.

It is our plan to establish an ongoing relationship with Whispering Seed, and to offer them ongoing support. This began with a visit to The Whispering Seed by Tim and Clotilde in April 2007, where they handed over the proceeds of our 2006 art exhibition. It is planned that this is the beginning of a lasting relationship, as we plan to give them a generator. The provision of electricity will enormously aid their effort in expanding their school, which has until now been build without the use of any power tools.

To appreciate how remote the school is, the instructions on how to get there follow. Luckily, these proved accurate.

Letter from Jim (The Whispering Seed) to Tim (FCS) on how to get to their school. - March 2007

hi tim

yes, you are welcome to come and visit. you are coming at a difficult time to travel though.

it is songkran, the thai new year (water festival). transport can be difficult at this time, but if you can deal with lines and lots of people, cramped buses and getting wet, then you will be fine!!!how long will you stay with us??

here are the directions to get to us...

from the airport, go to the northern bus station, mochit bus station- close to the weekend market (jutujak). Take the bus to sangklaburi in kanchanaburi province about 7-8 hours.

the buses leave from this station only 4 times a day.

5:30am
6:30am
9:30am
12noon

get there ahead of time as this time of year buses will be full.

Get off in sangklaburi and try to call us!!! 081-910-8071 or 081-372-6266

If you don't reach us.look for a green pick up truck with seats in the back (songtaew).,,you want to go to BAN HOI MALAI there is another truck that goes to CHEDI SAM ONG, but you don't want to go there, go to BAN HOI MALAI. Just ask in the market for ban hoi malai and they will point to the trucks.

You will get dropped off at a Christian hospital. There yuou should see motorcycles waiting, the men wear pink or orange vests. Take a motorcycle to WIAKHADI.

You can also ask the songtaew driver to take you to wiakhadi, but it will be more expensive.

Ask to go to the RONG RIAN DAW CHA DAW. That is a military school at the border. It is very close to our farm. Once you get to the school enter the school driveway and go to the back of the schoolyard. There is a river there with a bridge.

Go across the bridge and turn right on the bank. you will see a roof in the distance on the other side of the river, that is us.

if you can let me know whenyou will be arriving, i can try and be in sangklaburi to meet you and pick you up, we have an office there.

I think the phone should work, but just in case, these are the directions. Keep trying us by phone!!!!

glad you are coming and look forward to hearing from you again soon!!!

jim


Enling (Grace) Primary School, Kunming
Enling School grew out of a number of events, none more important than the long and sincere friendship between its Principal, Tony Luo and Tim, who met as students at Kunming's Nationalities University in 1990, and have remained close ever since. This friendship has heralded many conversations, with education often the topic of discussion and debate. The 17 years that have passed since they met have seen both now become Principals.


Tony has become over the last few years, a successful local businessman and a man committed to helping those less lucky and successful. This led to him, in late 2005 buying a school that was facing closure, and re-configuring it as a school whose primary focus was those struggling or unable to find a school for their children, a group made up mainly of rural poor trying to start a life in the city. Many live without any form of sanitation, in shanty-town style accommodation, scavenging the rubbish left on the streets to scrape out a living. The most common profession is collecting plastic water bottles, that they sell to recyclers for 1.8c per pair. Some beg, while the lucky ones work on dangerous, poorly paid construction sites. The school also takes more than its fair share of the homeless, orphans and also has a number of street kids enrolled.


In 2006 the year six students of FCS decided to organise a fete, and having been told of the work done by Tim's friend Tony Luo, and the lives and challenges that the families and students of Enling School faced, it was decided that this school would be the focus of the fundraising. The fete was entirely organised by the year sixes, with lots of help from the year fives and enough money was raised to pay two children's school fees for two years.


I feel that this was an amazing story, with two happy endings. The first one is that this money offered two children the chance to go to school, and thus opens up so many possible futures. The second, is that these eleven and twelve year olds realised not only the opportunities that they have just by being born where they are, but also their amazing power to make a difference. They changed the lives of two kids, one the same age as themselves, and one a few years younger.

The year sixes of this year want to continue with this project and have started planning another fete, with the objective of sponsoring another two children.


FCS also hopes to host Tony Luo in 2008, and FCS/Fitzroy Programs will ran a seminar at Enling School in July 2007, helping the teachers their to improve their English teaching practice. Fitzroy Programs and both Faye and Philip should here be acknowledged for their generosity in donation materials, time and expertise.


September 2007 will also see some FCS children, and graduates of the last two years spend three days at Enling Primary School , where they will help out in the English classes, as well as personally handing over the money raised out our third term fete, again wholly organised by the kids. This money will be given directly to the family of another two children, allowing them to attend school for the first time.


Equal education for migrant children
While migrant works are praised for contributing to China's economic boom, their children have often been left behind by the cities their parents are helping build.



2006 letter from Lawrence to Tony, regarding two migrant children

Dear Tony,

Here I send u the photo of these students, Wu Xiao Li and Wu Xiao Man, Bu Yi minority from Gui Zhou.

Their father just passed away in this Sept. in a car accident back home. They are very poor and came here to find a living by collecting rubbish! Now only the widow, Mrs. Wu goes out every day to do this hard job to support the 3 daughters' food and school fee.

The youngest of this family is only one and half year old. So it also makes this family esp. the mom feels hardship of life in a big city like Kunming.

Here let me introduce Xiao Li first as follows:
She is 12 years old and only attend Primary 1 before due to lack of money to pay the school fee in the past. This summer, she came with her friend to our school to attend the summer program organised by the HK friends from end of July till mid Aug. When we came to know her situation, we paid a home visit and confirmed her story is true. Therefore, we let her being her schooling from this Aug. and provide books and ex. books to both sisters. We let her study in P.3, for she is quite clever and is willing to learn P.2 text books at home.

Xiao Man is only 8 years old and had one year in pre-school, so we enrolled her in P.1. Even though she never been to school, she is keen to learn for she knows this chance of attending a school is very exceptional under her family situation.

Both of them show great interesting in school life and they are very polite to teachers and classmates. We welcome you friend to sponsor from this year and when they come in Dec., we may introduce their mother and younger sister to you friend.

If this information is not enough, feel free to let me know.

Cheers,

Lawrence


2007 letter from Tony (Principal) to Tim, regarding sponsorship of another two children
Dear Tim,

We want to thank you and your students for your generous financial contribution in helping two of our students. The amount of money is enough to cover tuition expenses for Wang Wendi (age 7) and Wang Wenxue (age 6) for two years. Your kind gesture is a great encouragement to our students as well as our staff. We are looking forward to working with you all again in the future for the continuous development of Grace School.

Best regards,

Yours,

Tony Luo
Principal
Grace School
2009 visit to Enling Primary School

Enling Primary School had a visit from Timothy Berryman and three past students (Audrey, Estelle and Meg) in April 2009, when they delivered our fundraising efforts, some Fitzroy Readers and a large pile of clothes.

Alongside our gifts, we spent three afternoons working on oral English with their year six class, some of whom were 15 years old (through missing many years of school previous to enrolling at Enling).

Games were played and friendships made, the most popular game being a version of rock, paper scissors played on a hopscotch court, looking more like combat than a sweet children's game.

January 2010 also saw Tim visit, delivering the money raised at our November fete. Y.T. (the vice-principal) commented that our visits were like Christmas, as we always brought a present.

Currently (June 2010) we are sponsoring seven children from four families, as well as a few extra-curricular and sports programs at Enling.


New Harvard School Delhi
During the Easter holiday break in 2002, I answered to door and had perhaps the most astonishing conversation of my life. I opened the door to a short, middle-aged, smiling Indian man who introduced himself as Dr. Sony - and gave me his card, which stated both that he was the Principal of New Harvard School Delhi, and also had a Ph.D. from Harvard.

Dr. Sony asked if either "Mrs Faye Berryman or Mr. Philip O'Carroll were about?" to which I sadly had to reply in the negative... it was school holidays, and they were both away, but would he like to come in and have a cup of tea?

He happily accepted, and over tea and biscuits told me a most interesting tale. He had been thinking of starting a school for some time, prompted by his grand-daughter approaching school age, and had been searching through the British High Commission Library in New Delhi, when he had come across Mr O'Carroll and Mrs. Berryman's book, Start Your Own School, which he had read, appreciating their comments on bureaucracy thoroughly, and decided to do just that - Start His Own School. At the time of his visit, 2002, it had been running for nearly two years, and had nearly 40 students. He was happily proud of his achievement.

I called both Faye and Philip in his presence, and arranged for him to come to dinner the following Sunday, which proved a fascinating time as he recounted his experiences of running his school in India. On leaving, he again pressed for us to, if possible, visit. This we happily accepted, and later that year Catherine headed to Delhi, and spent three months volunteering in his school.


Taiwanese Exchange
2006 saw FCS host 18 Taiwanese students and four parents for the first month of the school year, during their Chinese New Year holiday. This experience, in with our small school became 30% Chinese proved very successful, and was the beginning of many good international friendships, greatly aided by various home stays, the Taiwanese student's extremely high standard of English, and their attitude of giving pretty much everything a go.

2007 saw 13 students again return for their Chinese New Year holiday, this time without any parents, and friendships made in 2006 strengthened. Games, sports, academic and other pursuits were again the medium by which cultures were shared and discovered. The Taiwanese kids were initially surprised by everyone doing cross-country training, and the FCS kids could not quite believe how fast the Taiwanese kids were at times tables.

This second FCS experience left the Taiwanese kids feeling really at home in Melbourne. Actually, nearly all of them emailed and phoned home asking to be allowed to transfer their school experience to Australia .

Angela T (11 years old) and a school reluctant in Taiwan has, as I write (August 2007) returned for a third visit, alone, for five weeks, spending her summer holiday at school in Australia, her parents and grandparents pleased that she actually wants to go to school somewhere, even if it is in Australia.

This experience of hosting these students has been wonderful for drawing two cultures together, and we thank Nick and Amy for organising it, and for all the kids and families involved, from both countries, for being so open and accommodating.


Independent Schools Victoria (ISV)
The Independent Schools Victoria website also documents local, national and international projects undertaken by Victorian independent schools that contribute to the lives of others, so if this field is of particular interest, please follow the link below.
Making Active Connections
2008 letter from Dragana Boljesic Knezevic to Tim, regarding the setting up of a school in Croatia.

Dear Tim,

I found your school listed as an alternative, democratic-free school. I visited your web page and read about it and am very impressed. I used to live in North Fitzroy (Tate Street), but I am in Croatia now. However, my sister is coming to Melbourne and I would like her to come and visit your school if that is all right with you.

Why? Because I am interested in learning about different schools as I am in the process of starting my own 'alternative' school. I have been to the European Democratic Education Conference in Leipzig, in August this year and have met many people involved in different schooling alternatives that care more about the hidden curriculum then about the academic agenda.

As part of my work is presenting the idea of a 'different' school in Croatia, I am at present gathering information and would very much appreciate if you allow my sister to visit your school and observe, but more importantly, if you, and any other staff member, would agree to say a few words about your school in front of a camera. The material will only be used for promotion of alternative education in Croatia.

I am a teacher of English and I live in Karlovac with my family. I have two girls, aged 7 and 10 and am doing this because of them. I already see that the hidden curriculum of the state school that they attend is interfering with their personality and turning them into unhappy pupils who hate studying.

I hope you will have understanding for this strange and really, a small request.

Best regards,

Dragana Boljesic Knezevic
"Free School" - Association for Promotion of Democratic Education
Karlovac
Croatia
New Schools Starters in Malaysia
June 2012

Dear Phillip & Faye,


We are so thankful for all the hospitality given during our visit @ Fitzroy Community School last Tuesday, 12 June 2012.
It was a resourceful visit and we do learn a lot just by observing how the school treats all students with respect & love.
Your family have put a lot of energy, effort & love to setup a school from scratch for your children but now it benefits others in the community. Congratulations!
We have just finished visiting other 3 schools namely Candlebark, Preshil & Alia College and will be leaving to Malaysia tomorrow morning and will keep you posted with our progress.
Hope to work together again in the future. Thanks for the books & everything.
Take care & regards.
From,
Redzuan & Engku.
Terengganu, Malaysia

Go to top