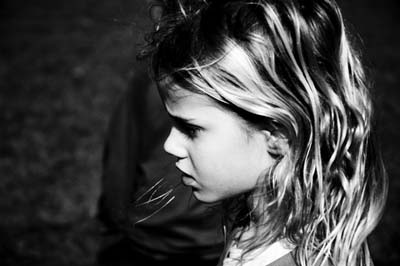 Fitzroy Community School
597 Brunswick Street, North Fitzroy
Victoria, Australia 3068
phone: (03) 9489 2356
fax: (03) 9482 7699
email:

Some Suggested Links

Education Supporters
Education > Phonics
Education > Different Approaches
Education > Starting New Schools

---

Education

These are some links that we believe those interested in independence, choice, freedom and care in education could check.

There are organisations and articles that promote and defend the rights of families to choose the type of education they feel is best for their child.

The others are schools, that share a common commitment to children as individuals, and who see the development of the whole child and happy adult as the ultimate goal of schooling.


---
Education > Phonics
Why Are We Still Teaching Reading the Wrong Way?
Article from The New York Times newspaper.


Ideology is dooming thousands of children to illiteracy
Article from The Age newspaper.


Why the right and left can't stop sounding off about phonics
An article from 'The Guardian' on the politics behind the phonics debate.


---
Education > Different Approaches
An Economist Looks at 90: Tom Sowell on Charter Schools and Their Enemies 2/06/2020
Alan November talks about education technology.


Thomas Sowell on NY Charter vs Public Schools 18/03/2019
Alan November talks about education technology.


Playing with fire: the childcare centres exposing children to risk
Article in The Age.


Alan November TEDxNYED talk 03/05/2011
Alan November talks about education technology.


The Catholic School Difference
A new study shows the benefit of demanding student self-discipline. An article from 'The Wall Street Journal.'


'The Land'
A short documentary film about the nature of play, risk and hazard. Set in 'The Land,' a Welsh "adventure" playground. At 'The Land' children climb trees, light fires and use hammers and nails in a play-space rooted in the belief that kids are empowered when they learn to manage risks on their own.


Let kids off the leash for greater confidence and resilience
Auburn South Primary School - Parenting Ideas Article


'Free-Range' Parenting's Unfair Double Standard
Article from 'The Atlantic' newspaper.


Unhappy parents embrace home schooling in record numbers - The Australian
Article from 'The Australian' newspaper.


The New Forest Small School
The New Forest Small School is an alternative and independent, small-scale school for children aged between 3 and 16, split across 6 classes. Situated in Lyndhurst, England and surrounded by open forest.


ShowMe Kidz School – An English Islamic Alternative
An English Islamic Alternative School in Malaysia.


School with guns, knives and fire on the timetable – and Ofsted loves it
Should schools be more willing to embrace danger to give students confidence? One headteacher explains why he thinks so.


Daniel Andrews' war on religion falters
Freedom for schools to choose staff to match the school's values.


Putney School
Progressive education for a sustainable future.


Progressive Education Network
Progressive education supports children as both learners and citizens, and promotes diversity, equity, and justice in our schools and society.


No grades, no timetable: Berlin school turns teaching upside down
Pupils choose their own subjects and motivate themselves, an approach some say should be rolled out across Germany.


A sentimental education: inside the school that Tilda built
An alternative school in the UK.


Proof That The Schools Revolution Isn't Over
Article from 'The Spectator' on the progress of free schools in the UK.


Swanson School
The school with no rules.


High Tech High
A seven and a half minute video on High Tech High's innovative take on educating for today's world.


Tim Gill's Rethinking Childhood
Tim Gill is one of the UK's leading thinkers on childhood, and an effective advocate for positive change in children's everyday lives. For over 15 years his writing, research, consultancy projects and other work has focused on the changing nature of childhood, children's play and free time, and their evolving relationships with the people and places around them. "Tim Gill rejects the premise underpinning almost every anxious, interventionist impulse of modern parenting – that children are more at risk than ever before from adults… His voice is striking for its persuasively measured calm."


Australasian Democratic Education Community
ADEC (Australasian Democratic Education Community) is for all those interested and involved in democratic, progressive, and alternative education. It is for learners and educators regardless of age. It is for all in the community who seek to share and extend their experience and knowledge of such education. We welcome members of like-minded communities to our annual conference which is hosted by member schools.


Independent Schools Victoria
Independent schools give "Choice in education". The protection of parents' right to choose the most suitable education for their children. Parents are seeking to instil in their children educational, philosophical, religious, moral, family and social values that will equip them to meet the challenge of a rapidly changing Australia.


Independent School Parents
Website to provide parents with information that they can use in the debate about funding for government and non-government education. Take this link to the Independent School Parents webpage dealing with school funding. The website's long term objective is to provide parents with information about other issues relating to independent schools that come up in public discussion, such as bullying, alcohol and similar issues. As with funding, parents need to know the facts to counter spurious arguments mounted in the media.


My School
My School enables you to search the profiles of almost 10,000 Australian schools and see how they compare against similar schools and the national average on a range of academic measures. My School is maintained by ACARA (Australian Curriculum, Assessment and Reporting Authority). ACARA is an independent authority with functions including the publishing of nationally comparable data on all Australian schools.


Alia College
Alia College offers a cheerful school experience in a nurturing and creative environment. Alia is a secondary college, Melbourne-based, co-ed, inclusive, independent, non-religious, tolerant and academic in focus.


Blackall Range Independent School
The Blackall Range Independent School is a non-profit and non-sectarian public educational institution, without political affiliations, for the advancement of the theory and practice of education. The Blackall Range Independent School seeks to meet the emotional, social and education requirements of its student population and to model a community of learners that incorporates students, staff and parents.


Blue Gum School
At Blue Gum we see children as CAPABLE and therefore, we give them lots of opportunities to make decisions about matters affecting their lives, and to initiate and plan activities, then weigh up the options available and make choices. We do not expect them to keep checking with us that what they are doing is OK. We invite them to make that judgment.


Candlebark School
Candlebark is a school for students aged 5-14, on the world's biggest campus: 1100 acres just north of Melbourne, Australia. In a lovely setting of native forests, European trees and gardens, from log cabins perched above a creek and waterfall, 80 students pursue knowledge and wisdom, food and each other, on bikes, scooters, skateboards, and even sometimes on their own feet. Candlebark is a co-educational day school, has no school uniform, and operates on a first-name basis.


Currambena Primary and Preschool
Established over 35 years ago, we have long been recognised as a leader in innovative educational thinking. At Currambena we deliver a holistic approach to learning, with the help of a flexible curriculum, which focuses on developing a child's skills for life as well as high academic standards.

We are a democratic school based on the North Shore of Sydney that offers truly child centered education for both pre and primary school children.


Daylesford Dharma School
Daylesford Dharma School offers a vision for education that draws from the methods and wisdom of Buddhist teachings. The school draws freely from Buddhist philosophy with a particular affinity to the approach of His Holiness the Dalai Lama and offers these teachings to its students in the spirit of spacious inquiry.


The Hurstbridge Learning Co-operative
The Hurstbridge Learning Co-operative is a parent run, alternative school for primary aged children. The Co-operative is wholly responsible for the teaching and administration of the school. With its origins in home schooling, the Co-op is a community of families committed to providing an alternative education in a co-operative spirit. Enrolments are kept to about thirty children from approximately twenty-five families. The intimate size of the Co-op creates a community much like an extended family. This philosophy and structure make the Co-op unique.


Kinma
Kinma is a progressive school in Sydney which offers an alternative to mainstream education where children from zero to twelve years enjoy learning in a stimulating environment. Kinma was established in 1972 as a non-profit, non-denominational, co-educational, Preschool and Primary school which is managed by parents and teachers.
Koonwarra Village School
Koonwarra Village School, combines a range of educational philosophies, new and old, to provide a unique range of learning opportunities for children. We believe that children need a fresh educational experience if they are to thrive in our dynamic world.
Our Village School Curriculum is designed to support children to get to know themselves, their learning style and how to work with others. Children have lots of opportunities to make decisions and have a say over how their day looks. We also encourage adventure – physical, social and academic, and have lots of excursions, camps and extra-curricular activities.
Koonwarra Village School Winter 2017 Newsletter
Koonwarra Village School Spring 2017 Newsletter
Maharishi School
Maharishi School fosters effortless, joyful, successful and fulfilling teaching and learning. Its internationally accredited Consciousness-Based Education recognises that the quality of students' awareness - their intelligence, creativity and receptivity to knowledge; their sense of self and confidence in their capabilities; their ability to comprehend both broadly and deeply - are fundamental to successful educational outcomes.


Maridahdi Early Childhood Community
The name 'Maridahdi' is a Swahili word, meaning to embellish, to enhance. It conveys the school's focus on children as individuals and the role of teachers as facilitators of discovery and learning. Maridahdi supports, acknowledges and respects children as thinkers and learners. Maridahdi is about making connections to children, their families and the community. Our philosophy supports the empowerment of children.


Peregrine
Peregrine is a caring community where children have a secure sense of belonging. Children benefit from the continuity of belonging to one whole group with the same group of teachers throughout their schooling.


Preshil
The Preshil philosophy is based on encouragement, equality, co-operation and the supremely valuable concept of discovery. Preshil students love learning and are part of an academic journey which sees them develop a rich understanding of themselves and the world.


Village School
We aim to inspire young children to discover and learn in a supportive, caring environment. We celebrate individual differences while at the same time encouraging children to develop an awareness of their place in Australian society and the global community, and to grow to understand their role in supporting and caring for each other, all living creatures and the natural environment.


---
Education > Starting New Schools
In the UK the Government has changed legislation and now actively encourages the opening of new schools. In support of this new initiative, there are a number of groups and charities helping to get schools off the ground. Full government funding for recurrent costs, and start up capital are also allocated to this endeavour.

This situation could not be more different to Australia, where the starting of a new schools is virtually impossible, and barriers are placed at every step along the way.

A few links are provided here.
-http://newschoolsnetwork.org/
-http://www.education.gov.uk/schools/leadership/typesofschools/freeschools/
-http://www.westlondonfreeschool.co.uk/
-http://www.nyccharterschools.org/


---
Supporters

MessageMedia SMS Gateway
MessageMedia provides SMS services to Fitzroy Community School to help our communications with students and parents. SMS is read within the first three minutes of receipt by more than 90% of people. We have greater confidence that our messages are getting through while saving us time in manually calling each person individually. MessageMedia offer bulk sms services to education and vocation organisations in Australia.


---