Staff - Faye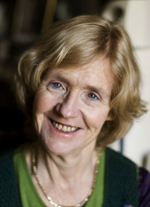 Faye
Founder
Literature - Wind in the Willows

Dear Tim

I love so many things about teaching at FCS, but a highlight is teaching literature to our Biggies. Carol, Bridie's mother, and I, team teach this subject, so the children get the combined effort of two teachers with a passion for literature. We have just finished the class work for this year's main text, "Wind in the Willows". Kenneth Grahame's novel is understandably a classic. Each sentence is beautifully crafted to achieve the effect Graheme wanted; I have heard that sometimes his perfect sentence would take him a week to write! Because it is so carefully crafted, "Wind in the Willows" is a perfect text with which to begin teaching the fundamentals of literacy criticism.

We began reading the novel while picnicking on the banks of the Yarra near the Fairfield Boathouse. We'd hired boats and with much hilarity and after much running aground, we choose our picnic spot and moored the four boats. Nick and Sean had come with us to ensure that safety as well as fun prevailed!

Another chapter, the one with Toad in gaol, was read in the Old Melbourne Gaol. We took the guided tour, and were duly locked up for petty crimes, this so that we might get into the spirit of what Toad had been subjected to. For several minutes we were in pitch dark. This would have been Toad's experience - but he endured a month or so, not a few minutes. By the best of luck, Myf, Llewi's mum, had the use of a cell at the gaol at that time, as part of a 'Writers in Residence' program. She kindly shared her much more comfortable cell with us while we read our chapter and enjoyed our packed lunch.

Study of literature helps us with our own writing; we can learn writing techniques for our own use. However, and what seems more important to me, is that literature provides us with a pathway to empathy, that attribute that makes us truly human. Kenneth Graheme's understanding of character is humane and insightful.

The children are now engaged in writing up a comprhensive assignment, demonstrating their skills in literary criticism.

Hope this is what you wanted, Tim.
Much love,
Faye. xx